England 94-1 in reply to Bangladesh's 419
DHAKA: England reached 94-1 at tea in reply to Bangladesh's imposing first innings total of 419 on the second day of the second cricket test Sunday.

England made a cautious start to its run chase, losing just Alastair Cook (21) in the second session, caught by Imrul Kayes off an Abdur Razzak delivery.

Kevin Pietersen was unbeaten on 35 at break with Jonathan Trotton 28.

Earlier, Naeem Islam and Shafiul Islam completed their maiden test half centuries to help Bangladesh complete a strong first innings that ended shortly before lunch.

Resuming on 330-8, the Bangladesh's tailenders denied England a nearly breakthrough. Naeem Islam finished the innings unbeaten on 59 after adding 26 runs to his overnight score of 33, added 45 runs in the first session before he was caught behind by Matt Prior off Tim Bresnan (2-57) for 53.


Rubel Hossain was the last man out when he was caught behind off a ball from Graeme Swann (4-114).

Shafiul's 50 came off just 47 balls and with 11 boundaries, while Naeem Islam played a watchful knock of 150 balls to collect his 50, which included six boundaries.

Opener Tamim Iqbal and Mahmudullah also made half centuries on Saturday to give Bangladesh a good platform.

Iqbal scored an aggressive 85 off 71 balls, and Mahmudulla hreached 59.

England won the first test by 181 runs.
Norway take sledge hockey bronze
VANCOUVER: Norway clinched the men's sledge hockey bronze at the Vancouver Paralympics when the tournament's number two seed beat Canada 2-1 ... more
Nadal sets sights on Miami after semi-final exit
INDIAN WELLS: Rafael Nadal's bid for a second straight Indian Wells Masters 1000 title ended with a semi-final exit Saturday, but the Spania ... more
Pietersen, Trott steady England after BD post 419
DHAKA: Kevin Pietersen and Jonathan Trott steadied England after the early dismissal of captain Alastair Cook in the second Test against Ban ... more


BD post 419 against England in 2nd Test
DHAKA: Tail-enders Naeem Islam and Shafiul Islam frustrated England with maiden half-centuries as Bangladesh posted an impressive 419 in the ... more
Black Caps need 115 runs to avoid innings defeat
WELLINGTON: Australia closed in on victory in the first Test in Wellington after forcing New Zealand to follow on here on Sunday.

At stum ... more
New-look bag for Woods
LOS ANGELES: Tiger Woods will have a new look when he returns to the play in the Masters tournament. Woods won't have the AT&T corporate log ... more


MES enter football quarters
KARACHI: Malir's MES cruised into the quarters after pulling a sensational upset over Burma Muhammadan in the All Karachi Taj Muhammad Abbas ... more
AKU cruise into T20 semis
KARACHI: Aga Khan University Medical College (AKUMC) recorded a formidable 39-run win over Ziauddin Medical University (ZMU) in the quarter- ... more
Badminton team to leave on Tuesday
KARACHI: A four-member Pakistan's U19 badminton team will leave for Kuala Lumpur, Malaysia on March 22 to participate in the Asian Under-19 ... more
Ashour, Dawish to contest in KL final
KUALA LUMPUR: Favourite Ramy Ashour and second seeded Karim Darwish will contest the men's $50,000 5-star PSA World Tour event being staged ... more
It is time PCB solved bans/fines mystery
ISLAMABAD: The reasoning behind the massive punishments and fines against the Pakistani players for their disappointing performance in Austr ... more
Ljubicic drops Nadal to book final against Roddick
INDIAN WELLS: Ivan Ljubicic says he's playing better than ever, and he showed it Saturday with a victory over Rafael Nadal for a berth in th ... more


Australia put Kiwis on the ropes
WELLINGTON: New Zealand face an uphill battle to avoid defeat in the first Test against Australia at the Basin Reserve here on Saturday.

... more
Tricky fields in Cup events at KRC today
KARACHI: Karachi race card on Sunday (today) is multi-dimensional, featuring action over 5, 51/2 and 6 Furlongs.

The highlight of the aft ... more
MCC going pink to push game forward
LONDON: The MCC, guardian of cricket's treasured traditions, gaze into the future when England's season curtain-raiser takes place this mont ... more
PTF appeals against Davis Cup tie switch
ISLAMABAD: Pakistan has appealed against its Davis Cup Asia Oceania tie being switched to New Zealand over security fears, demanding it shou ... more
Sindh golfers excel on third day
LAHORE: The third round of this four rounds Royal Palm National Golf Championship tilted in the way of Sindh Team comprising Sufian Dhaduk, ... more
Rana to challenge PCB ban
KARACHI: Banned Pakistani fast bowler Rana Naved-ul-Hasan has decided to challenge the Pakistan Cricket Board's (PCB) decision to impose a y ... more
Pietersen's sexist remark angers women
MUMBAI: England cricket star Kevin Pietersen may have been defending his teammates when he recently said in Bangladesh, "Test cricket is a ' ... more
Birthday boy Tamim flays England attack
DHAKA: Tamim Iqbal celebrated his birthday with an explosive 85 as Bangladesh posted 330-8 on the opening day of the second and final Test a ... more
Clarke credits Bingle for form
WELLINGTON: Australian cricketer Michael Clarke has opened up on the field and broken his silence about his private life.

The Australian ... more
Five bids in fray for two new franchises
MUMBAI: The IPL is set to unveil its two new franchises in Chennai on Sunday (today), with at least five bidders reported to be competing fo ... more
HEC, PTV win as Pak Steel struggle
KARACHI: Pakistan Steel were on the brink of a defeat against United Bank Limited (UBL) after being forced to follow on they were struggling ... more
You ain't seen nothing yet: Ferrari chief
PARIS: Warning to McLaren, Mercedes and Red Bull: Ferrari's one-two season-opening win in Bahrain last Sunday is just the start, and they be ... more


F1 debut tougher than expected: Chandhok
NEW DELHI: Karun Chandhok's truncated Formula One debut last weekend was tougher than he expected and the Indian driver admits his Hispania ... more
Fergie winds up Liverpool, Ancelotti targets double
LONDON: Sir Alex Ferguson has fanned the flames ahead of Sunday's (today's) potentially explosive encounter between Manchester United and Li ... more
Beckham writes letter of support to AC Milan
MILAN: David Beckham sent an open letter to his AC Milan teammates on Friday, offering his support for the remainder of the season.

Beckh ... more
Soderling stops Murray for semifinal spot
INDIAN WELLS, California: Robin Soderling denied Andy Murray a return trip to the Indian Wells Masters 1000 final on Friday, ousting the Bri ... more
Archery will hit target at home of cricket: Strauss
LONDON: The whistle of arrows flying across the pitch will replace the sound of leather on willow at Lord's in 2012 when archers take over c ... more

New Balance 996 Men's Retro/Lifestyle Shoes
London, Mar 21: West Ham co-owner
David Gold
has said that he wants to bring England and AC Milan midfielder David Beckham back to East London.
Read more »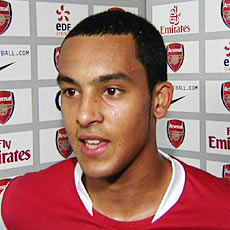 London, Mar 21: England winger Theo Walcott was reportedly under fire from manager Fabio Capello for wearing pink shoes for the friendly international against Egypt played on March 4.
Read more »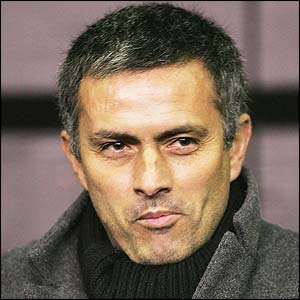 London, Mar 21: Manchester City is trying to tempt
Jose Mourinho
back to the Premier League, and has asked the Inter Milan coach to name his transfer price.
Read more »
London, Mar 21: Tiger Woods is desperately trying to redeem himself and has given wife Elin 150 million dollars as a "forgive me" gift, it has emerged.
Read more »
London, Mar 21: Manchester United defender Rio Ferdinand has revealed the full extent of his back problem after he was summoned by manager Sir Alex Ferguson following the Liverpool defeat.
Read more »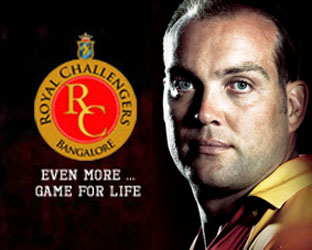 Mumbai, March 21 - Jacques Kallis struck a fine unbeaten 66 as Royal Challengers Bangalore romped home to a convincing seven-wicket win over Mumbai Indians in the
Indian Premier League
(IPL) here Saturday.
Read more »