Shoaib overwhelmed by response
ON BOARD: Excited Shoaib Malik and Sania Mirza reached Islamabad, from where they were escorted to a local hotel.

In an exclusive chat with Geo News on board from Karachi to Islamabad flight, Shoaib said he knew he would witness thrilling atmosphere but never knew it would be this big and that he could not help feeling totally overwhelmed.

"I was very excited to watch the festivities unfolding in Pakistan," Shoaib told the Geo News correspondent.

He also thanked airport authorities for showing extra care.

While replying to a question about his future plan regarding cricket, Shoaib expressed his keenness to rejoin the green kit. "I wish T20 squad best of luck", Shoaib remarked.

He said Sania is also very excited on the warm welcome accorded to the couple on arrival. "I thank everyone on her behalf," he said.

Shoaib Malik said he wished the program of Valima reception goes well too.
Shoania land in Pakistan
KARACHI: Newlywed and hailed as cross-border peace ambassadors, Indian tennis star Sania Mirza and Pakistani cricketer Shoaib Malik arrived ... more
Is Rawalpindi Express back on track?
KARACHI: Some people never change and Shoaib Akhtar is certainly one of them.

The enigmatic cricket star, who was once regarded as the fa ... more
Indian League's future at stake as plot thickens
NEW DELHI: The crisis in the Indian Premier League (IPL) gathered pace on Thursday as a growing rift between cricket chiefs threatened the f ... more
Lancashire sign Katich and Chanderpaul
LONDON: English county Lancashire signed Australia all-rounder Simon Katich and West Indies batsman Shivnarine Chanderpaul on Thursday.
< ... more
No action against Bajwa: Jakhrani
ISLAMABAD: The authorities have once again succumbed to political pressure as Sports Minister Aijaz Jakhrani rejected any action against Pak ... more
'Trio's absence adds to the challenge'
KARACHI: With three of the senior players allowed to rest for the Azlan Shah assignment, newly-appointed coach Khawaja Junaid said that thei ... more


Brilliant Babar helps Bears floor Stallions
KARACHI: Left-arm spinner Zulfiqar Babar captured six wickets to help Balochistan Bears script a 40-run win over Punjab Stallions in a low s ... more
Speedskater Ohno leads US Olympians to White House
WASHINGTON: Weather confounded the US Winter Olympic team one more time on Wednesday as short-track speed skating star Apolo Anton Ohno led ... more
Bits and Pieces
Choi expects Tiger to be in top form this season

NEW ORLEANS, Louisiana: K J Choi, the South Korean star who played alongside Tiger W ... more
Zimbabwe fail to foil Howard
SYDNEY: John Howard may be installed as International Cricket Council vice-president within days after Australia and New Zealand were forced ... more
China mourns loss of 'dream-maker'
BEIJING: China mourned the death of Juan Antonio Samaranch on Thursday, remembering a "good friend" who eased its return to the Olympic move ... more
Too big to fail? Indian Premier League in a spin
NEW DELHI: With its cocktail of celebrities and cheerleaders, the Indian Premier League's dizzy rise to become cricket's richest tournament ... more


MSAP to hold coaching camp
KARACHI: The Mind Sports Association of Pakistan (MSAP), having joined hands with the Aga Khan Youth Sports Board for Pakistan (AKYSBP), wil ... more
Players named for talent hunt scheme
KARACHI:The selection committee of Candyland Talent Hunt Program 2010 announced 51 cricketers for Malir Cricket Academy, Shah Faisal Colony ... more
Yousuf overcomes strong challenge
ISLAMABAD: Former world amateur champions Mohammad Yousaf (Sindh) disposed off a tough challenge from former Pakistan No 1 Shehram Changezi ... more
Tsonga fights back to make Barcelona last eight
BARCELONA: Jo-Wilfried Tsonga battled back to reach the quarter-finals of the Barcelona Open as he defeated Spaniard Nicolas Almagro for the ... more
Ribery decision due next week
LONDON: UEFA will decide next Wednesday whether Bayern Munich midfielder Franck Ribery will face any more than the automatic one-game ban fo ... more
Robben stars as Bayern go one up against Lyon
MUNICH: Arjen Robben spared Franck Ribery's blushes with a spectacular strike to lift Bayern Munich to a 1-0 win over Olympique Lyon in thei ... more
Roma, Inter to clash for Cup glory
ROME: Serie A leaders Roma were one man down as they lost 1-0 at Udinese on Wednesday, but secured the Italian Cup final through a 2-1 aggre ... more


Four-goal Essa takes KESC into quarters
KARACHI: Country's premier playmaker Muhammad Essa scored four goals as Karachi Electric Supply Company (KESC) crushed debutants Bahawalpur' ... more
United rated most valuable club by Forbes
LONDON: Manchester United has been named as the most valuable football club in the world with a price tag of 1.2 billion pounds, according t ... more
Indian champ braves chaos to defend title
SOFIA, Bulgaria: World chess champion Viswanathan Anand will square off against his Bulgarian challenger Veselin Topalov in Sofia on Saturda ... more
briefs...
Zeeshan, Waseem, Akhtar given rest

KARACHI: PHF president Qasim Zia has given the permission to the three senior players to skip the ... more
AP
AP – 1 hr 52 mins ago NEW YORK – The Rockettes would have loved this show.
Full Story »
AP – Thu Apr 22, 11:42 pm ET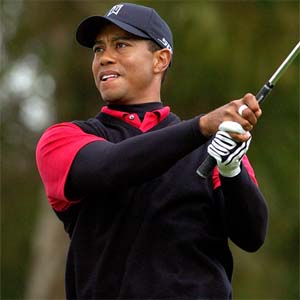 New York,Ace golfer Tiger Woods will be participating in two more tournaments after returning to golf at the Augusta Masters earlier this month
Read m
Herzogenaurach (Germany),Like a field marshal mustering his troops, Carlos Alberto Parreira stands on the pitch in the Adi-Dassler-Stadium in Herzogenaurach, Germany.
Read more »